Maynard Trigg and The Creature Beneath The Veil
Regular price
Sale price
$20.00
Unit price
per
Sale
Sold out
The thrilling pitch-perfect debut novel from the rising best seller, D.C. McNeill.
By D.C.McNeill
Maynard Trigg lives carefree in the muddied slums of Carthage Skyport making mischief at the expense of his loving father, his friends, and teachers.
But when a pirate appears, claiming to have been sent to protect Maynard from a murderous creature, he is thrust into a life of magic, theft, and deceit.
A life, he promised himself, he would never pursue.
 4.56 stars (100+ Reviews) on GoodReads
Shipping calculated at checkout

Price includes GST

Shipping time varies based on product
Share
View full details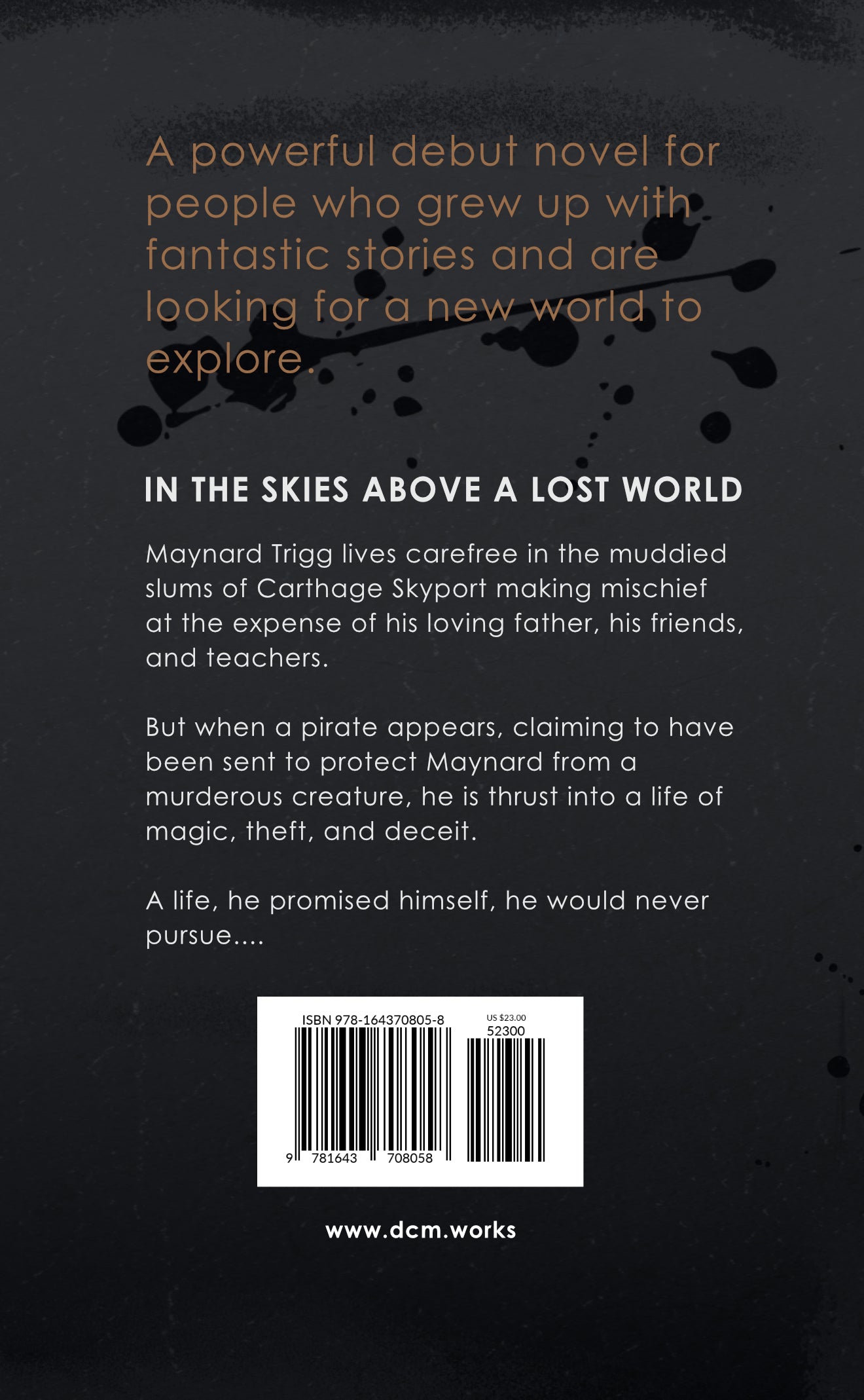 Industry Reviews
"Arrestingly creative - McNeill effortlessly introduces one of the most interesting worlds and stories that demands to be reread."
Lavinia Fontaine
"A landmark work that pulls you into a world of danger and intrigue. Somehow blends science fiction, fantasy and steampunk into it's own language and genre. Feels not just the start of a story but the continuation of a classic series that never was. A must read for lovers of other worlds and careful intrigue."
August Watt, Watts Publishing
"The comparisons to Stephen King's Dark Tower and Gaiman's are inevitable - Maynard Trigg contains wit and style, luxuriating in the strangeness of its world with confidence and subtlety."
Yazmin Al-Mansour